Instrumentations
Instruments in water treatment are crucial, such as TDS pens, flow meters, pH meters, and conductivity meters are used to monitor and control the various processes and systems in a water treatment plant.
Rotek 17-in-1 water quality testing kits to help monitor the various parameters of water, including pH, total dissolved solids (TDS), hardness, and chlorine levels.
By regularly testing and monitoring the quality of your water, you can ensure that it is properly treated and safe for use. These instruments are essential tools for maintaining the quality and purity of your water supply.
Rotameters
Portable TDS Meter
Resistivity Controller
ORP Controller
Digital Flow Meter
Portable pH Meter
ROTEK RO Controller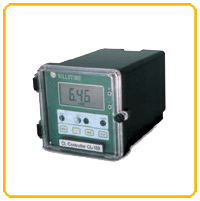 Chlorine Controller
Pressure Gauge
Portable Conductivity / Resistivity Meter
Oasis Wifi RO Controller
Danfoss Pressure Switch
pH Controller