Filter Media
Media filtration is a proven technology for many applications and purposes including but not limited to removal of chlorine, sediment, iron, manganese, hydrogen sulfide, as well as acid neutralization. Media filtration can be combined and used as pretreatment or post treatment to additional water treatment systems, or can be used as a stand-alone water treatment solution.
Silica Sand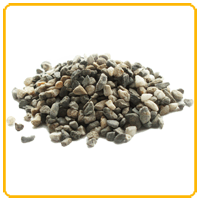 Gravels
Clino-X Sand
Evolet Anti-Scale Media
Activated Carbon
Iron Removal Media
Manganese Sand
Polyphosphate Crystal
Strong Base Anion Resin
Strong Acid Cation Resin
Mixed Bed Resin
Softener Resin
Ion Exchange Resin
Rotek offers a comprehensive line of ion exchange resins for applications as diverse as simple industrial softening, production of ultrapure water, sweetener purification and metal recovery (mining).