Filter Media Tanks & Accessories
Rotek offers filter media tanks and accessories made from high-quality composite material with FRP filament winding.
​They are used in a variety of water treatment systems, water softeners, multi-media filters, carbon filters, iron filters, calcite filters...etc. Also, designed as pretreatment for RO and other water treatment systems.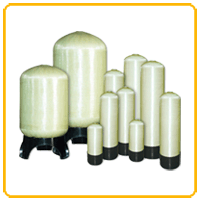 FRP PE Tanks
Stainless Steel Tanks
Brine Tanks
Diffuser & Lateral